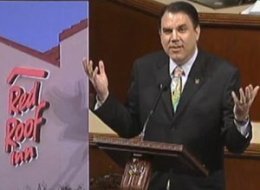 Simple Things any decent humanbeing should understand.
The Media played the health care up because
that was money there was going to be spent on you,
When the Feds spend money on Wall Street
it gets hidden from the public,
have you ever realised
the only spending you hear about is spending that benefits you
such as. Medicaid, Medicare, Social Security, Postal Office
and recently Health care etc...
So they want you to be angry about the health care
because it is something that benefits you,
When the congress spends much more money on
Defense, they threaten you and make you paranoid.
Then you have all these other "bail-outs" to Wall Street
these are the ones nobody is going to tell you about.
One have only to watch PBS´s College for profit
which is Colleges that are privately taken over
very expensive,
they are all approved by the government which means
So these corporations already know that students cannot pay these
high prices so they help them
to get an approved government funded loan.
So in the end the student is in big debt by the time they finish the school.
The Obama Admin. was looking into it and wanted to regulate
those private colleges,
but ultimately got a 27 signatures from Polticians
who were against the regulations, and they sadly have to leave it there.
Read the Article at HuffingtonPost